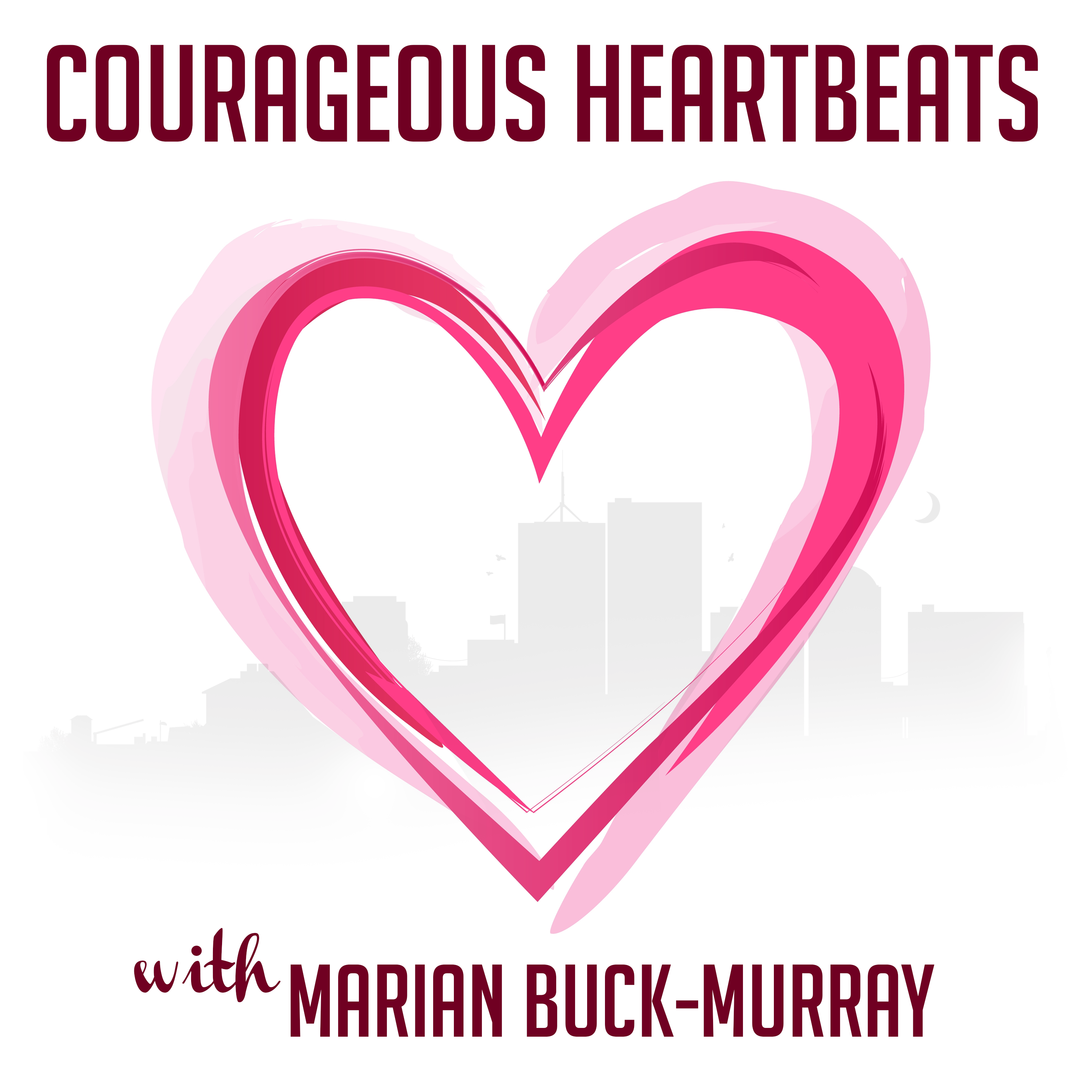 It takes enormous courage to follow your heart. Courageous HeartBeats shines the light on heart-centered entrepreneurs, coaches, and creative professionals who share their stories about what it's like to follow their hearts. Discover how they conquer their fears, and find the courage and confidence to follow their dreams.

Episode 1    Marian Buck-Murray  — Marian talks about her trials with fear and courage and how she followed the wisdom of her heart.  Learn more about this brand new podcast series, which shines the light on heart-centered solopreneurs, entrepreneurs and creative professionals who have summoned the courage to follow their hearts.

Listen Here:
Episode 2   Jeannie Spiro –Speaking Strategist and Sales & Business Coach Jeannie Spiro shares her story about what pushed her to make her courageous departure from corporate in order to create her thriving coaching business.

Listen Here:
Episode 3  Susan L. Miller — Susan Miller is a Health-Preneur, Healthy Living & Mind Body Strategist, and cancer survivor. Susan describes her courageous decision to stop listening to the naysayers and to follow her intuition to build her Wellness Brand and her Juice Plus Network Marketing Business.

Listen Here:
Episode 4  Tina Walsh

—  After the sudden death of her husband, Energy Medicine Practitioner Tina Walsh describes the pivotal moment that launched her on the healing journey which led her to the work she does today.

Listen Here:
Episode 5 Lisa Danforth

— Tough Love with Love Coach Lisa Danforth is a seasoned entrepreneur who works with high-aspiring women. Lisa talks about her decision to leave her successful 14-year catering business in order to follow her passion of empowering women.

Listen Here: