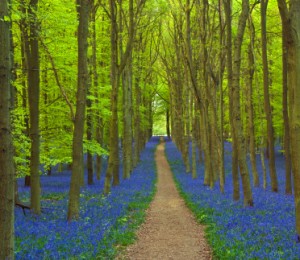 Here's a quick list of some of my all-time favorite ways to soothe my stress. Bottom line –when you nourish your body-mind, you will transform your life.

Reduce or eliminate substances which stress your body:
Refined Carbohydrates, Artificial Sweeteners, Sugar, Alcohol & Coffee.
Integrate mineral-rich, alkalizing foods into your diet:
Green Vegetables, Orange Vegetables, Naturally-Fermented (Cultured) Vegetables, Low-Sugar Fruits, Seaweed, Gluten-free Grains.
Try supplements* and Superfoods such as:
Green Drinks, EmergenC, Omega 3's, Probiotics, Magnesium        
Adjust your eating habits to promote a relaxed body and mind.
Eat small meals/snacks during day to balance blood sugar.              
Eat dinner 3-4 hours before bed for good digestion and sleep.
Nourish your adrenal glands with*:
Mineral-rich Foods, Vitamin-C-Rich Foods, Maca, Ashwagandha, Holy Basil (Tulsi) Siberian Ginseng
Nourish and detoxify your thyroid with:
Seaweed, Brazil Nuts, Shiitake Mushrooms
De-Stress your Body & Mind with:
Yoga, Deep Breathing, Massage, Exercise, Meditation, Mineral Salt Baths, Aromatherapy…

Release unwanted feelings and emotions with:
EFT Tapping.   Learn more….
 Click here to learn more about my Stress Buster Diet Program. 
* Consult with your health-care practitioner before taking herbs and supplements.
What's your favorite way to soothe your stress?  Post below.  Share this with someone who needs effective ways to soothe stress. 
Be Well,
Marian