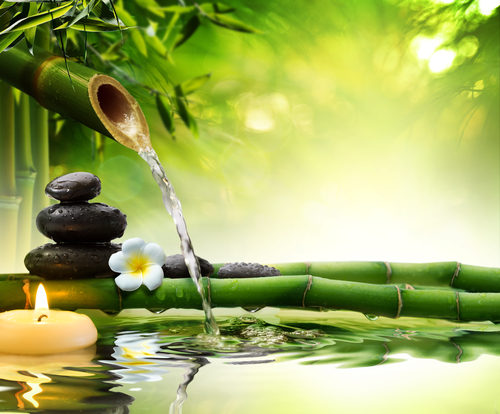 Stress can happen anytime, anywhere.  And, these days, it's easy to walk right into it.  From finances and job obligations, to family and home, you might be dealing with an abundance of stress triggers throughout your day. Add in a dose of politics and world events, and it's easy to get overloaded.
Of course, as a Certified EFT Practitioner, I always recommend using EFT Tapping to 'deactivate' persistent stress triggers.  It's amazing how EFT can help shift the overall stress load in any given situation, even if nothing else changes.
But, life happens.  And, no matter how 'zen' you are, stress happens too.  What's more, the stress hormone cortisol triggers blood loss from the thinking part of your brain,  and will interfere with your ability to think most effectively.  What's crucial is to  release stress as you go, to prevent stress from building up until it manifests as pain, or emotional unbalance.
Releasing stress on a daily basis will help you keep your energy and nervous system calm and well balanced.
Here are my Top 10 Stress Busters (in no particular order) :
Meditation —   Meditation has been shown to  activate the body's relaxation response. Starting the day with a short 10-20 minute meditation will help create  a peaceful tone for the rest of the day.
Exercise — Workouts such as cardio, yoga, and strength training help increase feel-good endorphins, our body's natural pain relievers.  Moving and stretching your body will also help release tight muscular tension and stress.  Be sure to stretch before and after your workout to increase flexibility and prevent injury.
Tulsi Tea — Tulsi Tea is made from the adaptogenic herb Holy Basil.  An adaptogenic herb works as an  anti-stress agent.  Holy Basil helps regulate serum cortisol levels and has been found to reduce anxiety and emotional stress.  Organic India offers Tulsi Tea in a variety of delicious flavors.  Mountain Rose Herbs sells Holy Basil in bulk.
Magnesium Bath —  Magnesium is crucial for a number of bodily functions, including the relaxation of body and mind.  It's widely available in a variety of foods.  Magnesium, however, is easily depleted.  Tight muscles or  a stressed mind might be symptoms of deficient magnesium.  A bath or foot soak in Epsom Salts, or any other type of magnesium salts, will help you replenish depleted magnesium.
Deep Breathing —  Remember to breathe, deeply.  Deep breathing promotes your body's relaxation response.
Heart Breath — Breathing from your heart takes you out of stressful mind-chatter.  When activated, your heart actually has the power to help your brain  relax.  Click here to download a Heart Breath Audio.
Laughter — Laughter helps oxygenate and relax your body and mind.  Laughter increases endorphins and reduces cortisol   Laughter feels really good and can act as a carthasis to release trapped emotions.   Take laughter seriously !  Watch funny movies, comedy shows,  funny animal Youtube videos, and talk regularly with people who make you laugh.
Binaural Beats — A type of audio-therapy — music embedded with different wave-length frequencies — which helps reduce stress and anxiety.  When listened to with headphones, binaural beats will help entrain brainwaves into a deeper, more relaxed state.
Nature Walk — Nothing like sunshine and fresh air to boost your mood.   Simple, and very powerful.
EFT Tapping — EFT Tapping is one of the best techniques to reduce cortisol, the major stress hormone.  Just tapping on your karate chop point, while breathing deeply, can help calm frayed nerves.  For illustrated EFT Tapping Instructions, click here
Choose a few  of your favorite stress-relief techniques to keep in your 'back pocket', and  use as often as needed.  It's amazing how good it feels to let go!
In Courage,
Marian
FREE TRAINING:  Overcome the Fear of Shining in Your Business So You can Do What You Love. Click here for download.