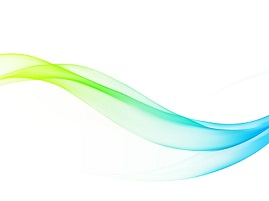 Being stuck disrupts your creative flow. It can make you feel frustrated, anxious, hopeless, and stressed.
It's especially hard to get unstuck when you don't feel good about yourself. You know what you 'should' be doing. You watch others doing what you 'should' be doing.  But somehow you just can't manage to get unstuck.  It can feel utterly hopeless at times.
I know, I've been stuck many, many times. But, finally I realized that my stuck places were actually trying to help me.
My stuckness led directly to places within that were calling for healing. When I stopped to pay attention, I was able to release old beliefs and emotions, and tap into my flow.
What if, for a moment, you stop trying to get unstuck. What if you stop to listen to what your heart is telling you?
When I'm stuck, here are some of the questions I ask myself :
What am I afraid of if I get unstuck?
What does this remind me of?
What emotions am I feeling?
Where do I need to give myself love and compassion?
What do I believe about myself in this moment?
What's one little thing I can do to get unstuck?
Once I have my answers, I use EFT tapping to release any unwanted feelings and beliefs I've discovered.  If you are familiar with EFT Tapping, use it to tap through your answers to these questions.
Click here for an illustrated description of EFT Tapping Points. Or, contact me to learn more about my one-on-one EFT services.
Next, take one little step to get unstuck.   One little step, and then another.  Just start. Let go of worrying about the results.  The energy of  forward movement will ease you back into your flow. And, the more old, stagnant energy you release, the stronger your flow will be.
For a free Get Unstuck with EFT Tapping Audio, click here.
May Your Flow Be With You!
Marian